Becoming A Magnet (Online Course)
About Course
"Welcome to the coaching program on "Becoming a Living Magnet" – An Introduction to the Law of Attraction."
This program will introduce you to the Law of Attraction, help you to tap into its power, and show you how to start attracting more powerful, positive experiences into your life. In this program you will specifically explore:
What is the Law of Attraction? You will learn the five key teachings that are at its core.
How to radically change your life with the law of attraction process in three simple steps.
You will look at what blocks the Law of Attraction from working, or at least working better? You will review the five
things to be aware of that can sabotage the Law of Attraction process.
You will learn two practice techniques that can help you energize what it is you desire, so that you can more powerfully attract it into your life.
Your journey begins with Module #1 and experiencing the Law of Attraction in action."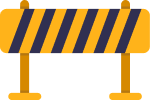 Oooh! Access Denied
You do not have access to this area of the application. Please refer to your system administrator.
Show More
Course Content
Module #1
Lesson 1.1

Debrief Questions 1.1

Lesson 1.2

Debrief Questions 1.2

Lesson 1.3 Wrapping Up Module #1
Module #2
Module #3 Sabotaging the Law of Attraction
Module #4- What do you desire?
Webinar Replay