How To Stop A Self-Defeating Mindset
A boot camp teaching mastery over negative self-talk!
Change Your Thinking Change your Life!!!


I bet you thought the boogie man disappeared sometime during adolescence. No such luck! He's alive and well …only now he resides, as a voice in your head, instead of under your bed.
You know exactly what I'm talking about. It's that loud, frightened, and sometimes angry voice that scares you into letting go of your dreams. It's the one holding you hostage backstage while you watch the less talented steal your
spotlight. That voice knows exactly how to push your buttons so that you keep showing up the same way –
with no results!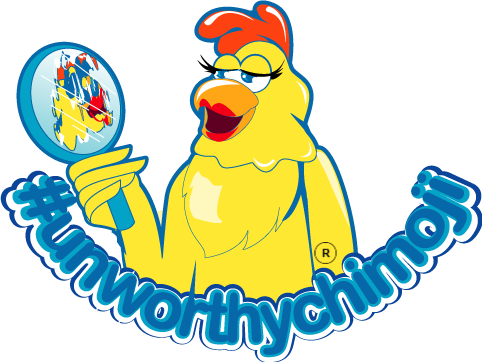 That voice is known as  negative self-talk aka
"The Chicken Mindset."
The chicken mindset leads to feelings of unworthiness, shame, and guilt.  Those feelings, if unchecked, will lead you to make choices, actions, and reactions that will stop your success.
But you're grown now, and you know there is no boogie man, isn't it time to 
stand up
to what's holding you down?  
So, what's it gonna be?
Who's going to win this battle? … My money's on you because I'm here to show you how to Check Y.U.R. Chicken!
Check Y.U.R. Chicken Bootcamp
"The results you have in your life are directly related to how your mindset operates!" – N. JonesI'll let you in on how it works, but first, you've got to be perfectly honest with yourself. You must come with the desire to see things change in your life and be prepared to take action!This engaging, four-part, group coaching, series teaches how to identify and overcome 13 common, self-defeating mindsets that frequently stop you from pursuing your dreams and getting the results you're looking for. Here are a few chicken mindsets we'll address: Boundaries– Do you 'lose' yourself by making others more important than you? (Chicken and Gravy)
Self- Sabotage – Are you stuck in patterns of behavior that are self-destructive? (Stewed Chicken)
And others like Procrastination, Fear and more……!Ask yourself, what would your life be like if you could master these self-defeating mindsets?  I assure you, as you gain mastery over these behaviors and mindsets, the results will be ​​​​​​​phenomenal!  In this Bootcamp, you will get-
1. Weekly meetings via Zoom
2. Small groups 
3. Individual attention to goals
4. Insightful assignments with bonus individual coaching4 – Modules 
Who Are You? – How are you showing up in your life?
What Do You Want? – Get Clarity on your goals, values, and the results you desire.
What's Missing?- Identify resources, tools, self-love.
What's the Plan? – Develop a plan to get those chickens in the coop!
BENEFITS: ​​​​​​​I will share my best practices and proven strategies in a unique, powerful, entertaining way that will give you the power to:
01
Wake up every morning with the CONFIDENCE to pursue your dreams.
03
Increase FINANCIAL prosperity in your life by understanding your worth
05
Become a CHANGE AGENT in your area of PASSION and PURPOSE.
02
Create POWERFUL and MEANINGFUL personal and professional relationships.
04
Gain CLARITY to recognize the difference between OPPORTUNITIES and DISTRACTIONS.
06
DESIGN and IMPLEMENT an effective plan of ACTION to prepare for success.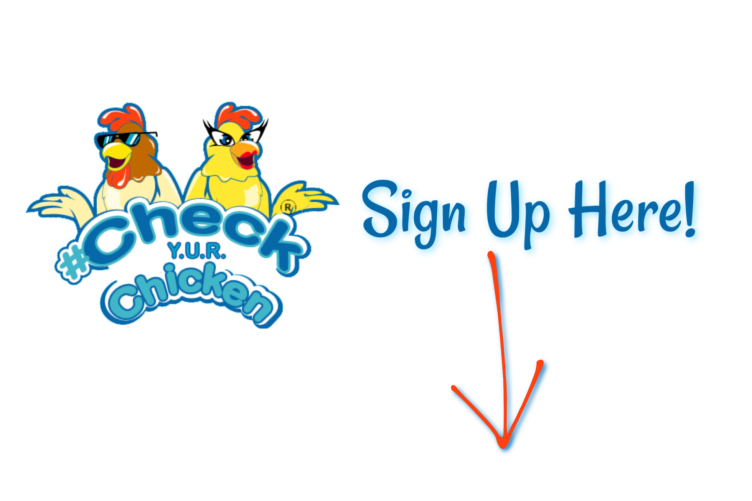 ARE YOU READY to take your life, business, or career to the next level?ARE YOU READY to show up confidently for yourself while having a tremendous impact on others?
LET'S GET STARTED TO YOUR BREAKTHROUGH!Step into your Power! Sign up now for this boot camp valued at over $1997, but yours for a limited time investment of only $497! Check Y.U.R. Chicken now and receive a BONUS 30-minute Individual Strategy Session unmasking your most dominant chicken mindset. Let's put that self-defeating mindset behind you and start Living Your Best Life unapologetically​​​​​​​!
​​​​​​​SIGN UP NOW!
Best Value
Payment in Full
$497
1 Payment in Full for $497.00 – Full Check Y.U.R. Chicken: Launch Your Best Life Program – 30 Minutes of Individual Coaching dealing with your most prominent 'chicken mindset'
Yes, Enroll Me NOW!
Most Flexible
Installment Plan
$97
$97 Down then $210 per month for 2 months. – Full Check Y.U.R. Chicken: Launch Your Best Life Program – 30 Minutes of Individual Coaching Dealing with your most prominent 'chicken mindset'
Yes, Enroll Me NOW!